(

thnidu
Jul. 23rd, 2017
12:06 pm
)
from io9
In a World Without Fantastic Four Comics, DC Basically Decided to Make Their Own
7/23/17 10:55am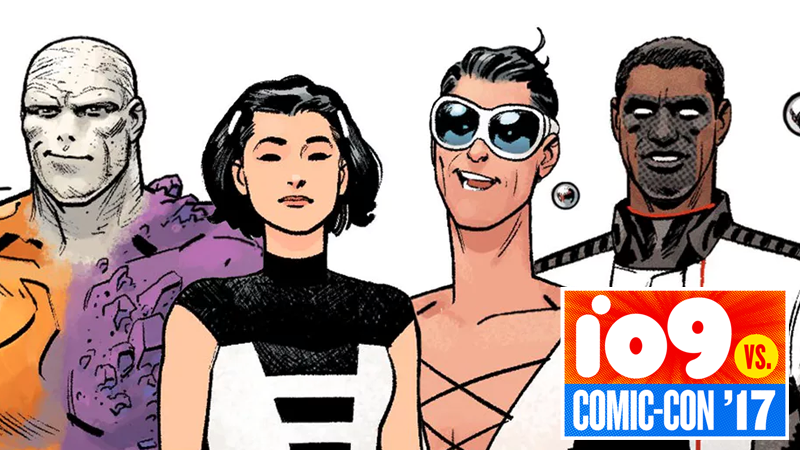 For the past few years, the Fantastic Four have been absent—both in Marvel's comics universe and in reality. Although Marvel seems to be uninterested in filling this hole in the comics landscape, it appears DC is more than willing to give it a go: say hello to the Terrifics, DC's own quirky quartet.

The series, created by Jeff Lemire and Ivan Reis, will be part of DC's new Dark Matter imprint, which is spearheading a whole bunch of series coming out of the Dark Nights event that's about to get underway. The roster is definitely unique enough to be Fantastic Four-esque, and even brings back some DC heroes who've been mostly absent the comics over the course of the New 52 and DC Rebirth—Plastic Man, Phantom Girl, Metamorpho, and then titular team leader himself, Mr. Terrific.

click headline for full article
Me, I'm delighted to see
href="https://en.wikipedia.org/wiki/Plastic_Man#Original_version_by_Jack_Cole">Plastic Man
back. Let's see what he's like this time.